Wisconsin Football Early Signing Day Breakdown: The Walk-Ons
Wisconsin Football has long boasted the greatest walk-on program in all of college football, a tradition that's in good hands with these early signees.
J.J. Watt. Jim Leonhard. Mark Tauscher. Jared Abbrederis. Joe Schobert. Alex Erickson. Troy Fumagalli. Ryan Connelly.
These are just a few of the names on the long list of former walk-ons in the Wisconsin program who overcame the odds and achieved greatness in the Cardinal and White, and for some, even in the NFL. It is a truly special tradition that is without equal in all of college football, and one that Badgers fans understandably take great pride in. Of the six class of 2019 walk-ons that signed with Wisconsin on Early Signing Day, there's a good chance that at least one of them will emerge into an impact player, perhaps even a star, before his Wisconsin career is over.
Let's get to know each of them.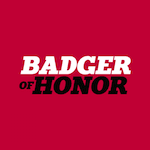 Want your voice heard? Join the Badger Of Honor team!
Write for us!
LB Jackson Kollath – Sussex, WI (Hamilton)
Like many Wisconsin walk-ons before him, Kollath turned down scholarship opportunities elsewhere for a chance to suit up for the Badgers. FCS and Division II programs such as Augustana, Bemidji State, Minnesota-Duluth and Nebraska-Kearney all extended offers to the 6'2, 231 pounder, who is expected to begin his career at inside linebacker.
Kollath was a two-way standout at Sussex Hamilton, starring at both linebacker and running back in one of the better conferences in Wisconsin high school football. He also has Badger bloodlines, as his grandfather played football at Wisconsin in the early 60's before going on to play in the NFL and his mother played volleyball for the Badgers.
WR Cam Phillips – San Francisco, CA (IMG Academy)
Bringing in Cam Phillips as a walk-on was an absolute steal by the Wisconsin staff.
Phillips is rated as a high 3-star prospect and at one point held scholarship offers from Cincinnati, Illinois, Kentucky, Minnesota, Pittsburgh and Rutgers, and had been getting looks from the likes of Michigan State, Ohio State, Northwestern, and Stanford. Wisconsin had previously extended an offer as well.
Unfortunately, Phillips missed his entire senior season at IMG Academy with a torn ACL, which he suffered in the spring and was apparently concerning enough to cause all those programs to back off of those offers.
Getting Phillips in the fold without spending a precious scholarship is a win-win situation for Wisconsin. When he was healthy, he was one of the Midwest's top receivers. If he can even get close to getting back to that level, this will turn out to be a genius move by the Badgers.
LB Tatum Grass – Holmen, WI (Holmen)
Tatum Grass earned honorable mention all-state honors at both defensive end and tight end as a senior this season, and was named the Defensive Player of the Year in his conference. However, the 6'2, 207-pound prospect will begin his Wisconsin career at linebacker.
Per his Twitter account, Michigan State was also interested in Grass, and he turned down a scholarship from Division II Winona State to play for the Badgers.
OL Logan O'Brien – Fennimore, WI (Fennimore)
The 6'5, 245-pound O'Brien was an honorable mention all-state selection and was named the Offensive Lineman of the Year in his conference this past season. He also played defense at Fennimore, but he will look to make his mark as an offensive lineman in Madison. The Badgers are getting a kid with good size, as well as a good head on his shoulders, as O'Brien has been a four-year high honor roll student in high school.
O'Brien also has the kind of multi-sport athletic background that often translates to success at the next level, having also lettered in basketball, wrestling, and track.
K Blake Wilcox – Wales, WI (Kettle Moraine)
As I wrote at the time of his commitment to Wisconsin, I really like the pickup of Blake Wilcox, who will start out as a walk-on but is expected to be on scholarship by 2020.
Wilcox is a 5-star recruit and is ranked as the No. 3 punter and No. 5 kicker in the nation by Kohl's, and he will work at both positions to begin his career. He was selected to participate in this year's Under Armour All-America Game and was the recipient of the Kevin Stemke Award this season, given to the top senior kicker in Wisconsin.
With the departure of Rafael Gaglianone, look for Wilcox to compete with Collin Larsh for the placekicking duties next season. Given Wisconsin's recent struggles in the punting game, he should be a factor at that position right away as well.
LS Peter Bowden – San Diego, CA (Francis Parker)
As far as long snappers go, the Badgers are getting one of the nation's best in Peter Bowden, who will likely be the heir apparent to Adam Bay at the position.
Bowden earned a 5-star rating by Kohl's and Rubio, two organizations that are well-respected nationally when it comes to scouting and ranking specialist prospects. In addition, he was a team captain and standout on defense, putting up 63 tackles, 6 sacks, and 3 forced fumbles as a senior.