Wisconsin Basketball: Gard offers 5-star Ziaire Williams
Wisconsin Basketball recently extended an offer to 5-star California forward Ziaire Williams. Do the Badgers have a chance here?
Wisconsin's 2020 recruiting class is off to a very strong start with a commitment from Greg Gard's floor general of the future in St. Mary's (Detroit, MI) point guard Lorne Bowman. However, the Badgers are still looking for at least two more players to add to this group, and Gard and his staff have been busy scouring the country for recruits who fit the culture and playing style of Wisconsin's program.
It looks like they have found their latest target, as Evan Flood of 247Sports reported on December 29 that Wisconsin has extended an offer to Notre Dame (Sherman Oaks, CA) forward Ziaire Williams.
The 6'7, 175-pound Williams is the tenth known recruit to receive a scholarship offer from the Badgers in the class of 2020 and the second 5-star prospect, joining Wisconsin's most coveted target, Nicolet (Milwaukee, WI) forward Jalen Johnson. Williams is considered the No. 23 overall prospect in the nation and holds additional offers from programs such as North Carolina, Stanford, Arizona, UCLA, USC, California, Creighton, Notre Dame, TCU, and Virginia.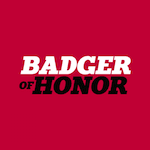 Want your voice heard? Join the Badger Of Honor team!
Write for us!
Do the Badgers have a chance here?
As you can guess, the answer to that question is probably not. Wisconsin just does not land 5-star prospects, having only signed two in the recruiting rankings era (Brian Butch and Sam Dekker), and it's highly unlikely that the staff will buck that trend with Williams. Stanford and North Carolina are already trending for his services, and USC, UCLA, and Arizona are right there as well. Each of those schools routinely bring in highly-touted recruiting classes, unlike Wisconsin.
That being said, there is some cause for optimism here.
The Wisconsin staff is extremely selective with its scholarship offers, and you have to think that Gard and company would not have even wasted their time in offering Williams if they didn't feel there was some mutual interest. The two sides are already familiar with each other, as Williams was hosted on visit in Madison back in June of 2017.
Williams also plays his AAU ball with an independent program, BTI Basketball Club, rather than with one in the adidas Gauntlet Series or Nike EYBL, the two major grassroots leagues. By all appearances, BTI is a program that highly values preparing its players just as much academically as athletically for playing at the next level. This is worth mentioning because Wisconsin tends to have more success with these type of well-rounded, high-academic recruits, especially with those who play outside the glaring lights of the "shoe company" AAU leagues mentioned above.
Again, I don't anticipate Wisconsin landing Williams in the end, but I think the Badgers can at least stick around in this thing for awhile.