Wisconsin Basketball: Badgers land top targets Carlson and Crowl in 2020
Greg Gard and Wisconsin Basketball are on fire on the recruiting trail, landing two top 2020 targets in as many days in Ben Carlson and Steven Crowl.
I would imagine that quite a few of those fans who consider themselves members of the "Greg Gard can't recruit" crowd are feeling a bit foolish right about now.
In just a two-day span, Wisconsin has landed commitments from a couple of its top targets in the class of 2020 in center Steven Crowl (Tuesday) and forward Ben Carlson (Wednesday), who are both natives of Saint Paul, MN and former AAU teammates for a program that has become a Wisconsin pipeline of sorts in D1 Minnesota. In doing so, Gard has likely put the finishing touches on a 2020 group that now is looking like one of the best recruiting classes in program history.
The Badgers have compiled an outstanding 5-man group consisting of Johnny and Jordan Davis, Lorne Bowman, and now Carlson and Crowl that currently ranks No. 4 nationally according to 247Sports. That isn't even taking into account the addition of Carter Gilmore, who is about as good of a walk-on as you could find: the in-state product from Arrowhead turned down several Division I scholarship offers to play for the Badgers and is a pretty safe bet to become a contributor in the rotation down the line.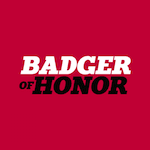 Want your voice heard? Join the Badger Of Honor team!
Write for us!
So, now that Crowl and Carlson are in the fold, just what kind of players are the Badgers getting here?
Steven Crowl – 6'10, Center
Rankings: 3-star (No. 23 center, No. 169 overall)
Other offers: Iowa, Minnesota, Colorado, and Northern Iowa, among others
In Crowl, the Badgers have added another big man with the ideal skillset for their system.
While he is rail-thin at the moment and will need some time in Wisconsin's strength program before being truly ready to bang in the post, Crowl has excellent footwork for a kid his size. If you want to see those skills for yourself, check out the highlights from his performance at Wisconsin's Team Camp back in June, which was when he firmly cemented himself as a high priority on Gard's board. Once his body comes along, this is a guy who should be able to be a reliable scorer in the post.
However, you can't be considered the typical Badger big man without the ability to stretch the floor from the outside, and Crowl certainly fits that to a tee. With that kind of inside-out potential and Wisconsin's track record of developing players with identical tools to him, Crowl is going to have a chance to become a star here.
Ben Carlson – 6'9, Forward
Rankings: 4-star (No. 15 power forward, No. 82 overall)
Other offers: Iowa State, Purdue, Stanford, Xavier, Minnesota, Colorado, Creighton, Davidson, Kansas State, Nebraska, Northwestern, Ohio State, and Wake Forest
Of all of Wisconsin's 2020 commits, I feel confident in saying that Carlson has the highest ceiling of any of them based on what they've each shown throughout their high school careers so far. After all, there's a reason Carlson was arguably Wisconsin's top target from start to finish in this class and the highest-ranked player of the group.
As with Crowl, Carlson is another perfect positional fit for the program and has big-time upside as a Badger with his ability to both make plays in the post and shoot the ball from longer range. However, where Carlson could separate himself a bit is with his ability to handle the ball. Check out his junior year highlights: there are several instances of him handling the ball in the transition game or take his man off the dribble near the arc. Put all of these skills together and further develop them with the proper tutelage of the Wisconsin staff, and Carlson's ceiling is through the roof.
While Crowl might need some time to develop his body before he's fully ready for big minutes in the rotation, with how thin the Badgers could be in the frontcourt when this class arrives on campus, Carlson has a Big Ten-ready frame and could play a major role right away as a freshman.
All in all, Badger fans should be incredibly giddy about this 2020 class that Gard and company have put together. Wisconsin has a ton of momentum on the recruiting trail right now, and it couldn't come at a better time. While the Badgers may be finished in 2020, things are just getting going in the class of 2021.
That class is already off to a fantastic start with Illinois forward Chris Hodges in the fold, and Wisconsin will be rolling out the red carpet for a couple of other top targets over the coming weeks for campus visits as well. Hopefully, the Badgers can capitalize on this recent run of success and convince a few of those guys to get on board as well.
All recruiting rankings are courtesy of 247Sports