Wisconsin vs. Kent State: Start time, live stream, TV info and more
Wisconsin Football hosts the Kent State Golden Flashes out of the MAC today. Here is all of the info you need about how to follow the game.
In about four hours, the No. 8 Badgers will kick off against a 2-2 Kent State squad led by former Wisconsin tight end Sean Lewis at Camp Randall. Bucky was listed as a 35-point favorite as of Friday, so anything less than a dominant showing against the Golden Flashes would be a disappointing outcome.
That being said, Kent State should be coming in with some confidence after demolishing Bowling Green 62-20 in its last outing, and if Wisconsin's offense struggles to get back on track after a rough performance against Northwestern, this could be a closer contest than we anticipate.
Here's how to make sure you don't miss out on the action.
What time
Wisconsin and Kent State will kick off from Camp Randall Stadium at 11:00 a.m. CT.
Where to watch
The game will air on ESPNU, with a crew of Clay Matvick (play-by-play), Ryan Leaf (analyst), and Dr. Jerry Punch (sideline).
Other notable games that will be going on at the same time as this matchup include Purdue at No. 12 Penn State (11:00 a.m. on ESPN), No. 14 Iowa at No. 19 Michigan (11:00 a.m. on Fox), and Maryland and Rutgers (11:00 a.m. on Big Ten Network).
Live stream
The game will be broadcast on ESPNU, so it will be available for you to watch via the ESPN website and app for mobile devices. A subscription and login are required to stream on the ESPN website and app.
If you wish to attend the game, as of Friday there appear to be tickets still available according to UW Athletics' website.
Snapshot preview
There's not much of a question that Wisconsin is going to win this game. Because of what we saw from this Badger offense against Northwestern, what I'm more interested in is seeing just how many points Bucky can rack up.
Kent State isn't going to score much: the Golden Flashes have been mediocre to below average in most major offensive categories, and they're going up against what has been one of the nation's very best defenses. This isn't rocket science, folks.
On the other side of the ball, this could be a game where Jonathan Taylor absolutely erupts: Kent State ranks near the very bottom nationally in rushing yards allowed (No. 122) and rushing yards per attempt (No. 105). Clearly, the Badgers should be able to do whatever they want in the run game. The hope is that Jack Coan can bounce back from last week's uninspiring performance and do the same.
Given that the Golden Flashes' defense ranks No. 95 nationally in opposing quarterback rating, there should be a pretty strong chance of that happening.
In our preseason game-by-game predictions, I picked the Badgers to win this contest by a 48-10 margin, and that still seems like a solid estimate now.
Badger of Honor will be live-tweeting updates and analysis of the game as it happens. Stay tuned to our Twitter account and follow us @BadgerOfHonorFS.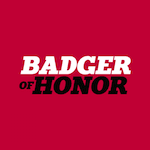 Want your voice heard? Join the Badger Of Honor team!
Write for us!
All stats courtesy of ESPN